Online notification tools can be incredibly useful to help you improve various aspects of your digital marketing strategy.
In short, online notification tools allow you to automate the monitoring of other websites and social media, so you can track mentions of specific topics or keywords, or when a content is added or updated on a website. In a world where there is so much content available on the internet – and constantly growing – staying on top of relevant content can be a demanding task.
In this article, I am going to discuss why you should set up notifications, how you can turn them into useful actions and finally tell you about some of the various tools available for you to try out for yourself!
Why should you set up notifications?
There are many reasons why you might want to set up alerts or notifications for scientific news. This is by no means an exhaustive list, but as some ideas for you to try yourself, or to inspire you to create your own notifications
Brand notifications
If you business has some sort of general brand awareness, you should not assume you will be aware of all brand mentions. It is a good idea to set up brand mentions so you can monitor who is talking about you and the sentiment that they are talking about you.
There are a few reasons why brand notifications are useful to your as a business.
Firstly, you can find out who knows about you. If big publications are talking about you, or even smaller sites within your niche, then this is usually a good sign. If they are talking about you in a positive manner, it makes sense to reach out to the publications (or writers) behind each brand mention and thank them. Building a rapport with people talking positively is only going to benefit you. If they mention you further, ask to get involved; offer a quote, additional insight, anything that will benefit your business.
And if somebody mentions your business in a positive manner, but doesn't include a link to your site, simply ask if they can update it! This is one of the easiest methods to acquire a backlink, but unfortunately it doesn't happen too often!
The above is great if your brand is mentioned positively, but what if it is with negative sentiment? This is probably a good time to address this. Again, reach out to the publication or writer, ask if you can discuss it further and see if you can change their mind or do anything to turn a negative into a positive. However, you don't want to be aggressive and end up making the situation worse!
However, there can be some issues with brand mentions.
If you don't have a brand that people are generally aware of, then it is unlikely that you are being mentioned. If you have relevant people within your business that get featured or mentions, such as a CEO or industry expert, it might be a good idea to set up notifications in their name, and apply the above tactics for them!
If you have a generic brand name, you may also find that brand mentions will often be people talking something about something else, not relevant to your business.
Monitor Competitors
Just like it is a good idea to monitor your own brand, monitoring competitors is also a good idea. The reason I suggest you do this, is that you can monitor who is aware of your competitors, your industry and the general discussion.
If you are trying to build brand awareness, you can find contact the same publications mentioning your competitors and build connections with the relevant people. Again, this is another common tactic you can use to build backlinks, if done properly.
But you don't even have to just monitor mentions of competitors, you can set up notifications to monitor their website or social media activity. See what content they are creating or any existing content they are updating.
However, it is generally just a good idea to monitor all awareness of your competitors online. Not everything requires an action, but it gives you an idea of who is succeeding online, and who is not – use this to your advantage!
Relevant news
I've talked about brand awareness, but now I want to talk about monitoring news relevant to your industry.
Let's say for example, you have a business related to blood diagnostics. Now, generally speaking, news related to blood diagnostics isn't going to be widely mentioned in the general news. But if you set up monitoring and notifications related to your industry, you are likely to find out when they are talked about.
Once they are talked about, again, you have an idea who is talking about it and what they are saying.
There are many actions you can take off the back of this; write a related article for your blog, ask to provide a quote, connect with a writer – the possibilities are endless.
Just make sure that you provide value, and you business is relevant to what is being discussed, rather than getting involved for the sake of it!
Content Ideas
I've written many articles about the importance of writing blogs or articles for your website. But if you are ever struggling for ideas related to creating scientific content, using notifications is a great way to find new content ideas.
This suggestions overlaps with tracking relevant news and competitors; see what they are publishing, what the probable reason behind creating the content is. Not only can you 'steal' great ideas, but you can make them better, add your own variation and hopefully produce content that is generally better!
Tools you can use for notifications
Above, I have given you a very brief overview of why you might want to consider using online notifications.
All that is great, but how do you actually get started?
In the next section, I am going to give a brief introduction and overview to a variety of tools, highlighting the advantages to each tool. The tools included are generally free (or have a freemium version), but to use some tools to their full capacity will involve payment.
This isn't an article to convince you to spend money, but you may decide that the money is worth the benefit!
Social Media Notifications
Not a tool per se, but most social media sites have the option to turn on notifications for certain accounts.
This can be incredibly useful for monitoring competitors or influencers you want to try and engage and form a relationship with.
Twitter
Setting up account specific notifications on twitter is easy. Just go to the profile of the account you want to be notified of – make sure you are following them first – and then click the bell icon.
Instagram
Again, very similar to twitter, but this time it only works on mobile.
Go to the account you wish to be notified of. Once you are following the account, click 'following' and you will see a screen pop up. From there, you can press notifications and set up what you want to be notified of.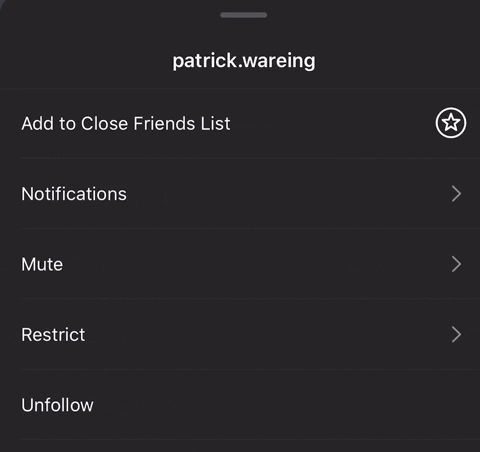 YouTube
As you can see, there is a common theme with notifications for social media. Below is how to set up notifications for YouTube: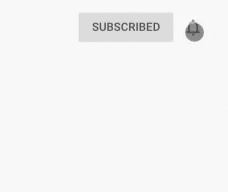 Google Alerts
I'll start with the most well known notification tool on this list – Google Alerts.
Google Alerts is a free notification tool that gives you free keyword monitoring, for up to 1,000 different terms. And although you are likely to come anywhere close to tracking mentions of 1,000 keywords, you get notifications sent straight to your email inbox at a frequency you desire; as it happens, once a day, or once a week.
Although this sounds great, there are some downsides to Google Alerts.
You can not get notified about keyword mentions on social media. And in my experience, you also won't get notified about every result on the web, but from sites that are set up to be part of Google News. This is great for finding keywords in popular or well known publications, but not so great for small blogs or niche sites. Just because Google Alerts doesn't notify you of a keyword, doesn't mean it's not there.
Google Alerts is by no means perfect, but the reliability and volume of keywords you can track – plus it is a free service – means that we recommend you set it up and see the results for yourself. You can always edit notifications or turn them off in the future!
To get started with Google Alerts, head on over to this link.
Talkwalker
Talkwalker Alerts are very similar to Google Alerts, but with a few benefits.
The coverage of Talkwalker is greater, including social media alerts as well as your standard website results. Just look at the image below taken from Talkwalker's website to see how they compare.
And because of the greater coverage, the number of alerts you get versus Google – for the same keywords is a lot higher. However, in my experience, the quality of these mentions is not as great, especially if your keyword is somewhat generic.
However, saying that, I have been alerted to some great notifications and have taken successful actions off the back of it! I would definitely recommend setting this up alongside Google Alerts.
You can find out more about Talkwalker, and sign up for their free service here.
Visualping
Next up to discuss is Visualping. Where Google Alerts and Talkwalker alert you to new content based on keyword monitoring, Visualping actually monitors visual changes to a website.
This tool tends to be useful for tracking competitors to see when they change or update content on their website. When a change is detected, you receive an email highlighting what has changed for you to decide whether to take action of not!
You can check out Visualping here.
Distill.io
Distill is similar to Visualping in that it is a monitoring system for web pages. Distill is actually a Chrome browser extension, and once set up can track and alert you to on page changes.
If you are a bit more savvy with what on page elements you want to track, then Distill offers lots of functions to do so. Unfortunately, options are limited with the free version, and you will have to pay to see all the functionality of Distill.
You can check out Distill here.
Conclusion
Notification tools are an incredibly useful way of saving time and automating manual tasks.
But they are only useful if you know what it is you want to track and monitor. Therefore it makes sense to take as much time researching what keywords and competitors you want to track and monitoring what notifications are useful or not.
Once you have the notifications, you need to turn them into actions. For news stories or reaction notifications, these can be time sensitive, so monitoring notifications in real time is essential.
However, once you get a feel for how these tools work, you can see that the possibilities are endless. Using these tools for just a short time should give you a greater insight to your industry and help you dominate your niche!